Dr. Pushparaja is a complete radiation protection professional with over three decades of operational and research experience in nuclear fuel cycle facilities, radioisotope production and application facilities. Dr. Pushparaja has been blogging on Nuclear Issues and Radiation Protection Issues, to provide unbiased expert opinion on issues connected with atomic energy, radiation protection, environmental and radioactive waste safety. He has supported AERB in regulatory activities and documentation of safety documents.
He served as Editor for over 10 years, of the quarterly journal "Radiation Protection and Environment (RPE), published by Indian Association for Radiation Protection (IARP).
Website
Akshay Pushparaja, son of Dr. Pushparaja is credited with designing and maintaining this website.
Book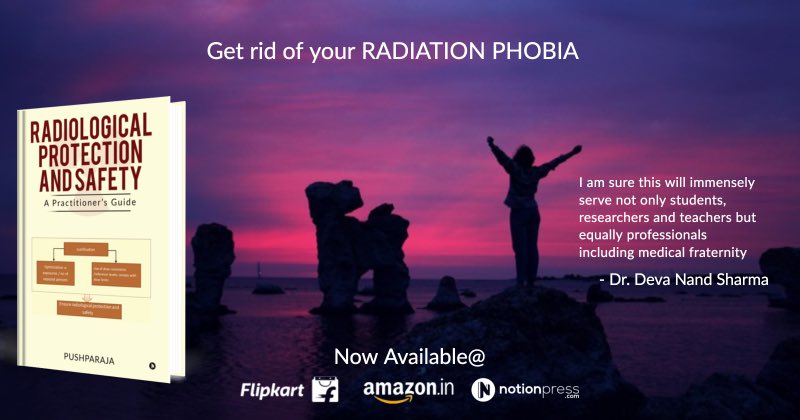 Dr. Pushparaja is the author of the reference book entitled Radiological Protection and Safety-A Practitioner's Guide, published in September 2019. The book provides all the updated information on the radiological protection and safety aspects in detail with the relevant recent references. It is a unique reference book.
Expertise
His expertise, both national and international, covers all aspects of radiological safety and regulation with respect to activities involving application of radiation and radioisotopes, operations of nuclear fuel cycle facilities, and decommissioning of radiation installations. He was part of Peer Review Missions and Training Programs on Regulatory Infrastructures conducted by the International Atomic Energy Agency (IAEA). He also served as guest faculty at Mangalore University. He has significant contribution in organizing Public Awareness Programs in different parts of the country. He has carried out extensive research in topics related with radiation protection and regulation. He has published over 100 scientific papers/articles.
Interests
His current interests include consultation with respect to safety in handling radiation and radioactive materials; radiation safety training; safety review; documentations; preparation of public awareness materials; organizing the awareness programs; and sensitizing the public about radiation emergency response aspects, and health concerns of radiation from the towers and mobile phone usage.